Photo: Courtesy of Walt Disney Pictures.
Makeup lovers know that
without a full face of makeup is simply just a thematic outfit. The transformation truly begins when the makeup brushes come out, which is why Halloween is one of the best holidays for the beauty-obsessed. When else do you have a seasonal excuse to break out
glitter, neon shadows, and fake blood
?
If you already have an idea of what you'll be dressed up as on the 31st, then it's time to start planning your makeup. Luckily, YouTube is a veritable buffet of easy-to-follow tutorials that you can master whether you're going to parties as a deer or a demon. Despite the complexity of your outfit, the makeup tutorials ahead will be sure to accelerate your look. Pull out those brushes and palettes to start practicing.
1 of 43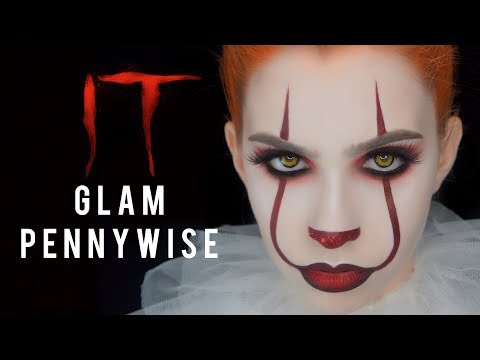 Pennywise Makeup

Clowns and Halloween go hand in hand. YouTuber Abby Roberts created a glam version of the It clown using red eyeshadow, face paint, and glitter.
2 of 43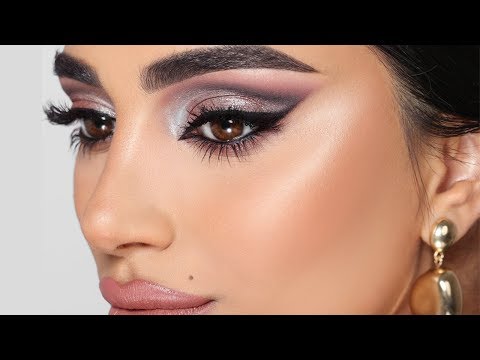 Princess Jasmine Makeup

Channel your 8-year-old self and dress up as Princess Jasmine this Halloween. Everything you need — metallic eyeshadow, black eyeliner, a nude lip — is already in your makeup kit.
3 of 43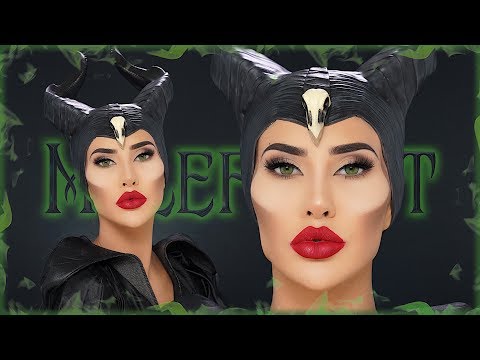 Maleficent Makeup
This year Angelina Jolie reprised her role as Maleficent, serving as a good excuse to pull out your best contouring kit. This how-to requires some serious cheekbone shadowing and a powerful red lip.
4 of 43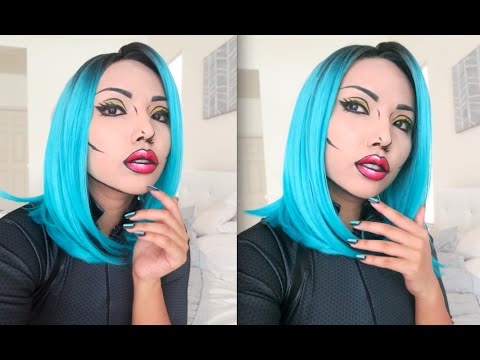 Comic Pop Art Makeup
Just add some thick, black lines and shadowing to your typical makeup, and you'll look like you leapt out of a comic book.
5 of 43
Apocalypse Demon Makeup
This American Horror Story: Apocalypse demon makeup is giving us goosebumps.
6 of 43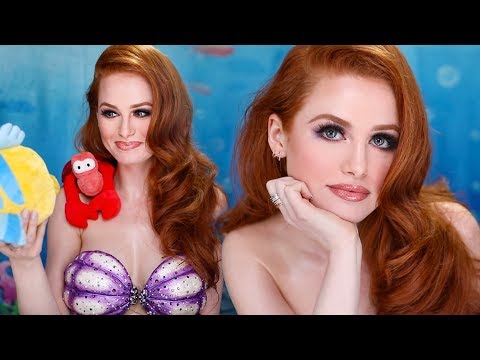 Princess Ariel Makeup
Follow this Princess Ariel tutorial to fulfill your childhood dreams of living under the sea.
7 of 43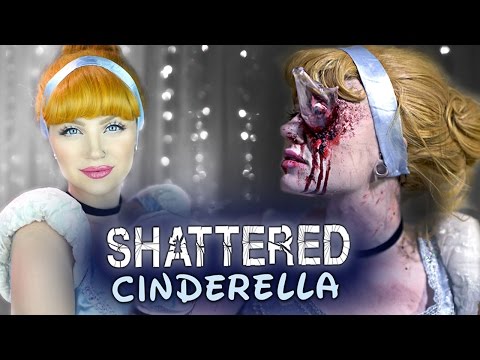 Cinderella Makeup
This Cinderella goes from glamorous to gory when the clock strikes midnight.
8 of 43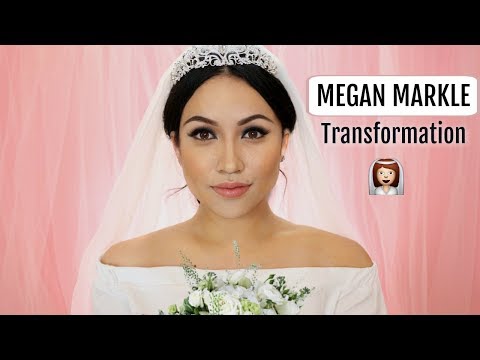 Meghan Markle Makeup
This Meghan Markle makeup tutorial will make you feel like royalty (Prince is sold separately).
9 of 43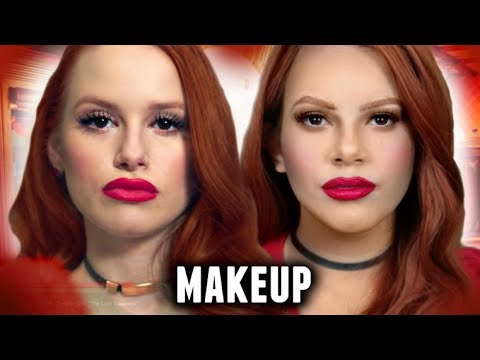 Cheryl Blossom Makeup
So you want to be the Queen Bee of your Halloween party? Pull out your red lipstick and go as Cheryl Blossom.
10 of 43
Trophy Wife Makeup
In case you were looking for an excuse to douse your entire body in Fenty Beauty's Trophy Wife…
11 of 43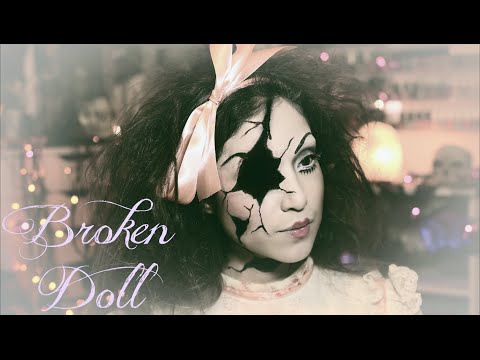 Broken Doll Makeup
This smashed-up doll is not one to play with.
12 of 43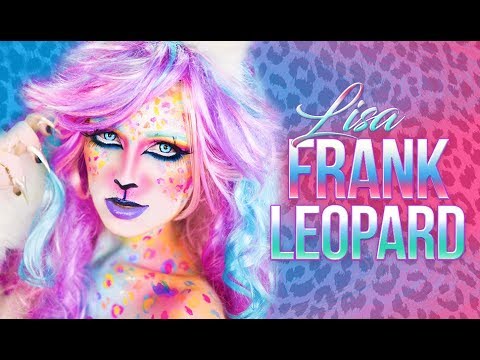 Lisa Frank Leopard Makeup
Take a page out of a '90s colouring book and paint yourself as a Lisa Frank leopard this year.
13 of 43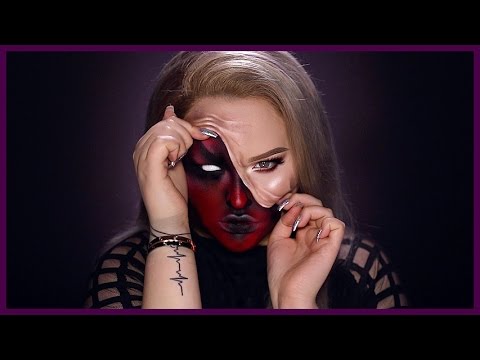 Demon Makeup
You don't have to be a special FX pro to master this pulled skin, just follow this easy eyeliner hack.
14 of 43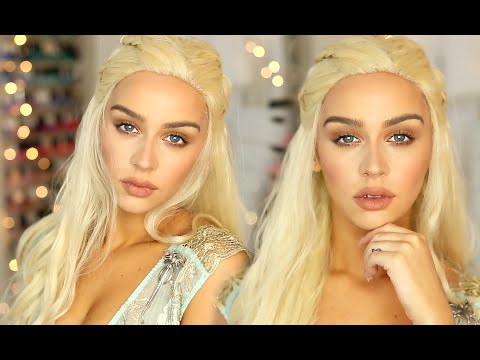 Khaleesi Makeup
Use this opportunity to give that Khaleesi Halloween costume a go while you patiently wait for the new season of Game of Thrones.
15 of 43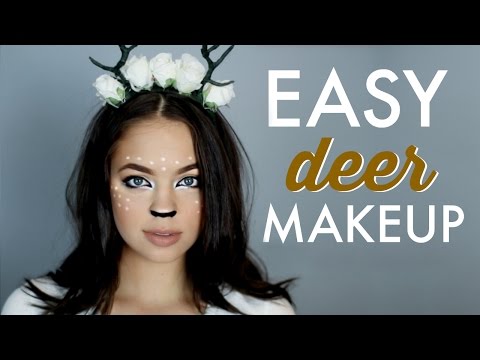 Cute Deer Makeup
Did you know you can turn yourself into an adorable deer with just white and black eyeliner and a touch of contour? Yep, it's that easy — just ask YouTuber Claudia Sulewski.
16 of 43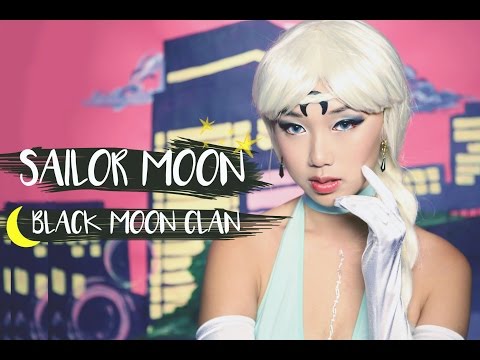 Sailor Moon Makeup
Halloween is the perfect opportunity to finally achieve your childhood dream of joining the Sailor Moon clan. Check out this tutorial to see how.
17 of 43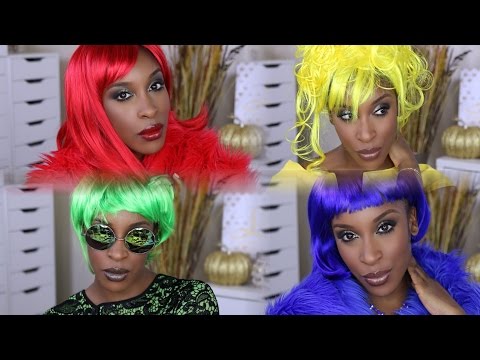 Lil' Kim Makeup
Grab a colourful wig from your local halloween shop and transform yourself into one of Lil' Kim's looks from her 1996 music video "Crush On You."
18 of 43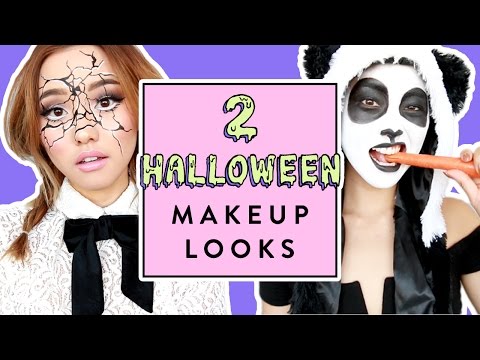 Panda & Shattered Doll Makeup
Two looks that'll set you back less than a movie ticket? Sign us up. YouTuber Jen Im created a shattered doll and panda costume using white and black liner and face paint.
19 of 43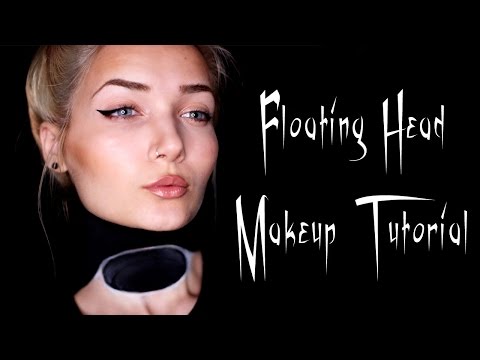 Floating Head Makeup
Want a Halloween costume that will really have people scratching their heads? This floating head look is just the ticket.
20 of 43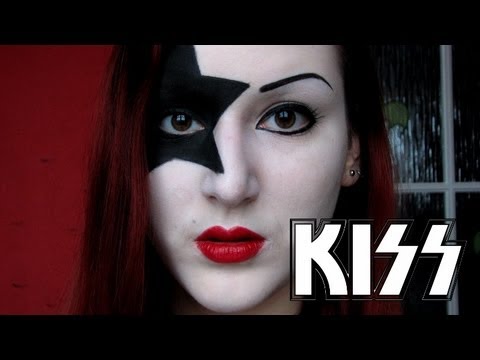 Kiss Makeup
There are two things you can do with some well-done Kiss makeup. You can either grab a gang of friends and go as the full band, or you can toss on a striped shirt and a beret and be a French Kiss.
21 of 43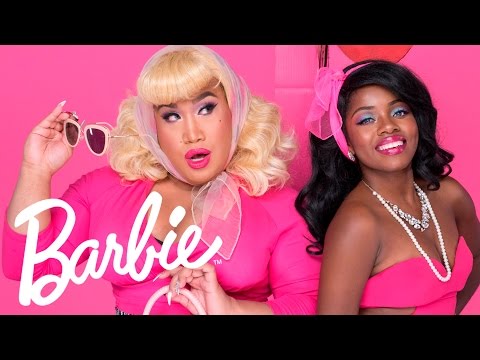 Barbie Makeup
Patrick Starr has the cutest Barbie makeup tutorial for all the guys and gals who want to dress up like your favourite childhood toy.
22 of 43
Princess Aurora Makeup
All these years later and we're still suckers for a Disney Princess costume. This Aurora makeup is pretty for Halloween and the rest of the year.
23 of 43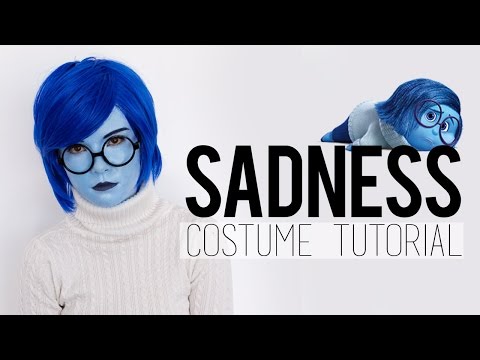 Inside Out Sadness Makeup
Sometimes, you'd rather be really damn cute over scary. If that's the case, we suggest Sadness from Inside Out.
24 of 43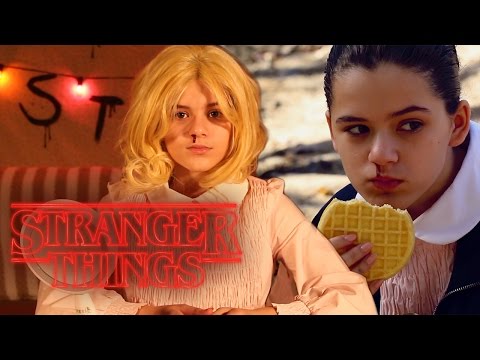 Eleven Makeup
This Eleven costume hits the Halloween trifecta: It's easy, recognizable, and it gives you the opportunity to walk around eating waffles all night. What more could you want?
25 of 43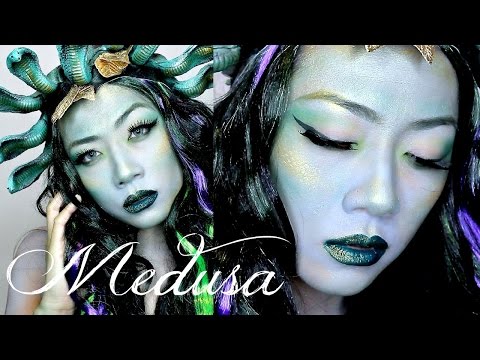 Medusa Makeup
Tap into your inner Greek mythology nerd with this awesome Medusa tutorial.
26 of 43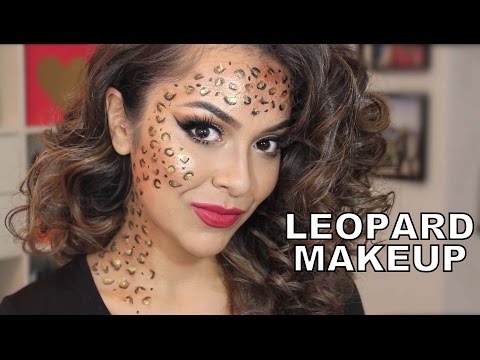 Leopard Makeup
Own a bunch of leopard print? Throw it on and give this easy-to-follow look a whirl.
27 of 43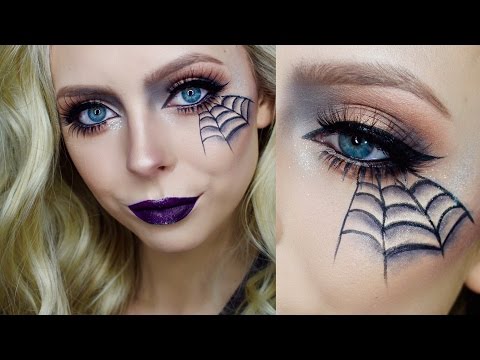 Spider Web Makeup
If you're going really last-minute, some strategically placed cobwebs with an all-black outfit can totally pass as a costume.
28 of 43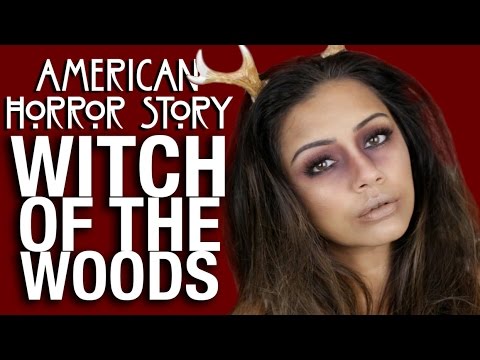 Witch Of The Woods Makeup
American Horror Story fans will flip over this costume inspired by Lady Gaga's character.
29 of 43
Skeleton Makeup
Does anything say "Halloween" more than a skeleton? And, because we were feeling generous, we're offering a version that takes half the time.
30 of 43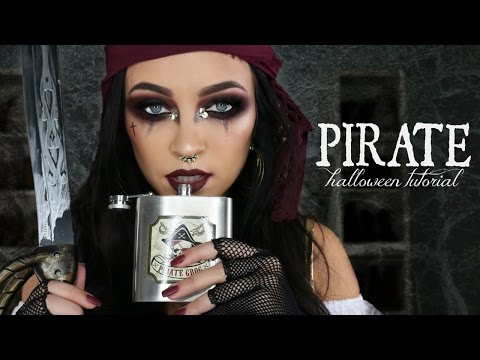 Pirate Makeup
This pirate is a touch more glam that the typical swashbuckler, but we're okay with a little creative license for Halloween.
31 of 43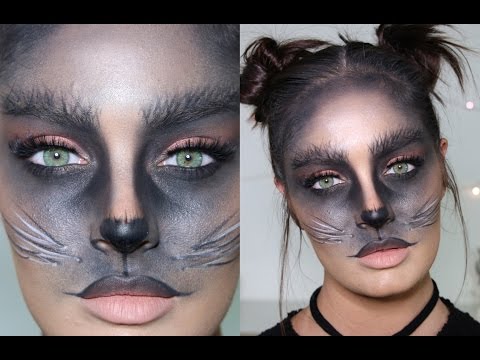 Cat Makeup
Everyone can paint on a few whiskers; this is how to really make your cat costume look pre-planned.
32 of 43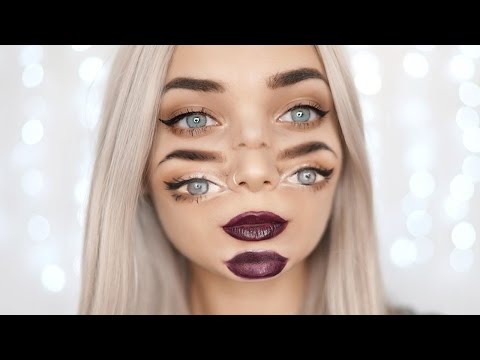 Double Vision Makeup
This trippy makeup looks even more realistic the more Halloween punch you drink.
33 of 43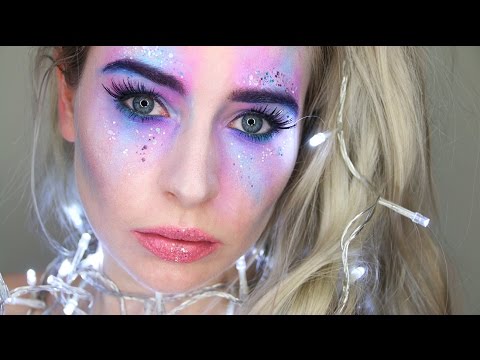 Fairy Makeup
Embrace the pretty, pretty fairy you always wanted to be as a kid — but with a slightly creepier edge.
34 of 43
Bunny Rabbit Makeup
This cutesy bunny rabbit has some of the best highlighter we've ever seen.
35 of 43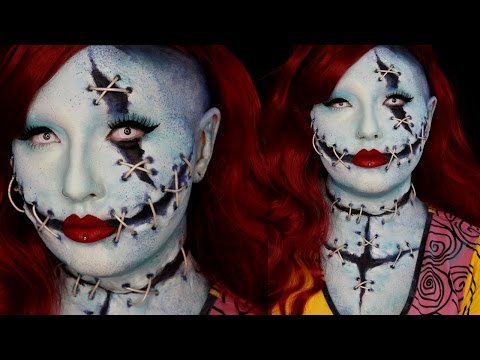 Nightmare Before Christmas Makeup
Sally from Nightmare Before Christmas is an oldie but a goodie.
36 of 43
Cabaret Makeup
Want to go for something a bit more classic? Give this Cabaret tutorial a try.
37 of 43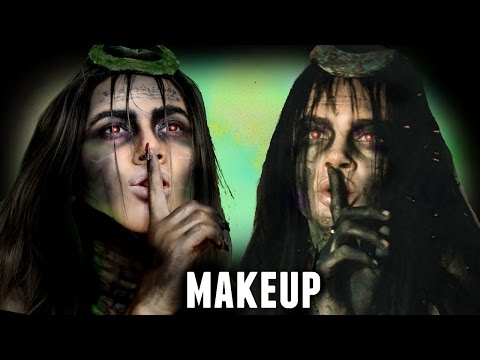 Suicide Squad Enchantress Makeup
In a world of Harley Quinns, be the Enchantress from Suicide Squad. (Or the girl from The Ring — they're not far off.)
38 of 43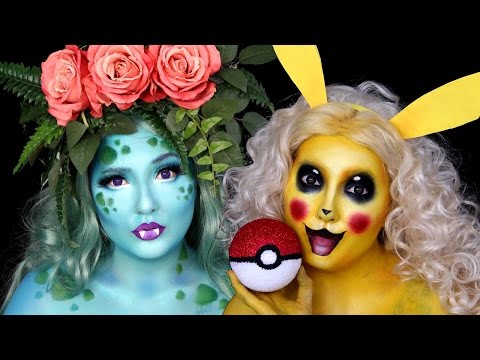 Pokemon & Ivysaur Makeup
Grab your buddy and bust out this Pokémon and Ivysaur couple's costume. (It helps if you can paint it on each other, we find.)
39 of 43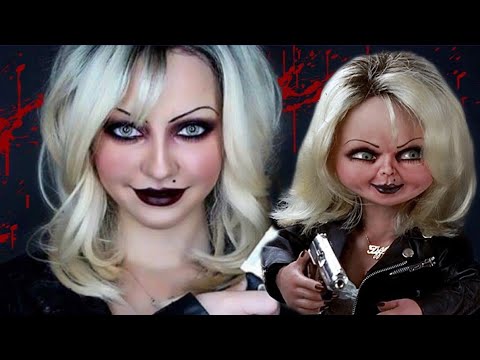 Bride Of Chucky Makeup
This badass Bride of Chucky is a '90s kid's dream (nightmare, actually).
40 of 43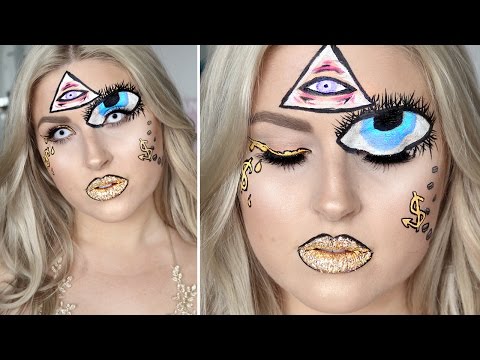 Illuminati Makeup
Conspiracy theorists, this Illuminati-inspired tutorial is for you.
41 of 43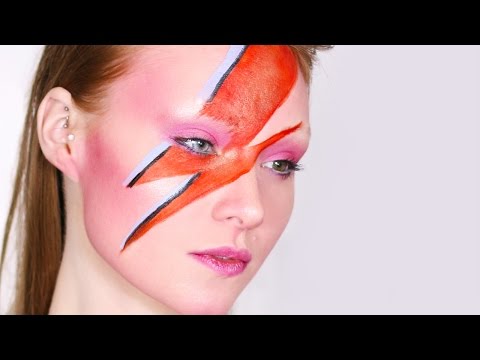 Aladdin Sane Makeup
If you're planning an ode to David Bowie this Halloween, this Aladdin Sane makeup is perfect.
42 of 43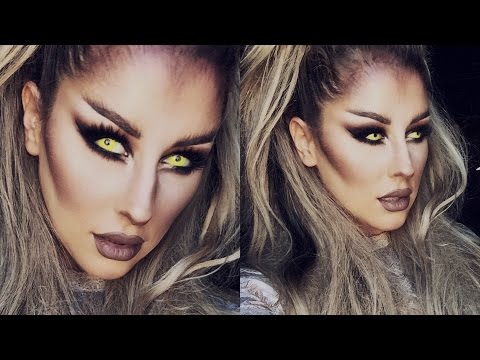 Werewolf Makeup
Is it just us, or does this werewolf have some seriously cut cheekbones?
43 of 43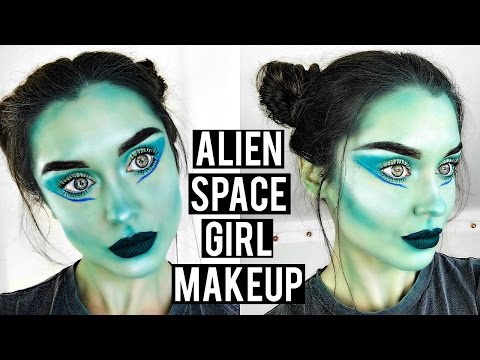 Space Alien Makeup
For those who love a full face of makeup — and not much else — this cool-girl space alien tutorial is perfect.